The Auburn Islamic Center (AIC) serves the Auburn-Opelika community and the surrounding communities in Lee County, Alabama. The current Masjid is housed in a two-story residence purchased in 1990. The mosque is at its capacity during Friday prayer services. We also have an Islamic School on Saturdays with almost 50 students. AIC has purchased a 5-acre land approved by the city of Auburn to build a mosque. The tentative cost for the new mosque is almost $4 million. Auburn Islamic Center is trying to raise money to start the new AIC.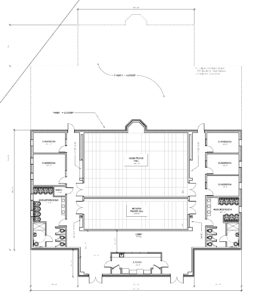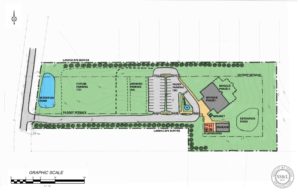 A 2004 board-sponsored report surveyed the Auburn Muslim community to determine facility needs. The board has purchased a 5-acre parcel on a partially wooded site south of town suitable for a future Auburn Islamic Center (AIC) with up to 10,000 sf. of heated floor space.  The future AIC building will provide expanded prayer and Islamic school capacity with a multi-use area planned to accommodate at least 400 persons.  The parcel also provides ample room for 150 car parking and a cemetery. The estimated construction cost of the new mosque is approximately $4 million. The AIC has raised approximately $450,000 to date. Please donate generously to raise the remaining funds.
Check:
Please send your check to Auburn Islamic Center, 338 Armstrong Street. Auburn, AL 36830. Please mention purpose of donation: New Masjid Construction. You may also hand the check to any member of Board or Executive Committee.
Zelle:
Please send your donation to Masjid cell number 334-821-8307 or email address info@auburnmuslims.org. Account Name: Auburn Islamic Center. Please mention purpose of donation: New Masjid Construction.
PayPal:
Please press the Donate button for Paypal. You can pay by credit card/debit card or with your PayPal account.
Location: Take South College, go past I-85, left on Shell Toomer, Right on Mill Creek. The Property is on the south side of Mill Creek Road, @740 Mill Creek Road.
Background: 5.1 Acre Land purchased on April 2014
Architects: Seay Seay and Litchfield P.C.
Project Name: AIC-II